Välkommen till SQLUG-träff med Boris Hristov i Stockholm den 1/9 kl 18.00
Plats: Microsoft, Finlandsgatan 36
Tid: Tisdagen 1:a september kl 18:00-20:00
Anmälan: http://eventbrite.com/event/17124572056
Det kommer att finnas enklare förtäring och dryck.
Obs! Obligatorisk anmälan. Antal platser är som vanligt begränsade.
The presentation will be held in English.
Topic: Deep dive into Isolation Levels
Abstract:
The topic of SQL Server concurrency is one that many people want to understand really well, but at the same time is one that doesn't get the needed attention for some reason. In addition, isolation levels can play a huge role in both the performance and the scalability of every application and so the proper choice of isolation level is crucial. In this session we are going to go deep into the world of SQL Server isolation levels and see what is the behavior of each one of them. We will discuss how we should approach the final decision on which level we should go with and how we can actually effectively troubleshoot concurrency issues. Last, but not at least, we will take a look at what is going on behind the scenes when our applications work and what differentiates one isolation level from the other. The session is suitable for both application developers and DBAs who want to advance their knowledge in the unending world of SQL Server concurrency.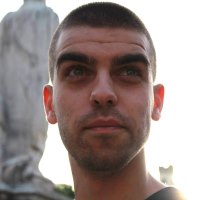 Bio:
Boris is a SQL Server Consultant, MVP and Freelance Trainer from Bulgaria who you can regularly see speaking at conferences all across Europe. He is also a Pluralsight Author and has delivered numerous trainings for both students and companies from various industries. Boris loves to share his knowledge online as part of podcasts, webcasts or on his blog – http://borishristov.com. The fastest way you can reach him is on Twitter where he writes under @BorisHristov and you can even join him for a SQLHangout which are video conversations that he hosts with people from the SQL Server community. Boris holds MCSE for both Data Platform and Business Intelligence and is Microsoft Certified Trainer.
Varmt välkomna!