Obs! Det har blivit ändrade resplaner så tyvärr kommer in Scott Currie att vara på plats vid SQLUG-träffen i egen fysisk person utan håller istället sitt föredrag via distansuppkoppling men vi får ändå bra möjligheter att nätverka lite och diskutera SQL prylar i paus.
Scott Currie har tidigare föredragit om BIML för SSIS tidigare men nu gäller det istället för T-SQL sfären.
Biml Recipes: Automatically create T-SQL Scripts for Common Tasks
You've probably heard a lot about Biml for SSIS automation, but did you know it can also be used for building complex, yet reusable T-SQL statements for common database tasks – in most cases much faster and more easily than you could with dynamic T-SQL.
This will be a scenario driven session where we discuss many real world examples of manual tasks that can be automated with Biml snippets and the free BIDS Helper AddIn to BIDS/SSDT. You will receive all code for your own use.
Scenarios include:
1) Generation of T-SQL merge statements that removes all the drudgery of manually mapping columns – including complex SCD column handling.
2) Stale data detection that uses Biml to create queries that display ranges for all date/time columns in each table of a target database – perfect for retiring tables from WorkDB and other ad hoc environments.
3) Sample data creation that automatically produces test data based on DDL schema information from your data model.
4) And much more
Plats: Microsoft, Finlandsgatan 36, Kista
Tid: 5/5 kl 18.00 – 20.00
Obs! Obligatorisk anmälan. Begränsat antal platser.
The presentation will be held in English.
Speaker: Scott Currie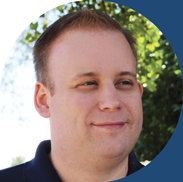 Scott Currie is the founder and CEO of Varigence, Inc. Prior to founding Varigence, Scott worked for 7 years at the Microsoft Corporation. Scott was the Program Manager for managed interoperability in the Visual C++ Compiler and the 64-bit Just In Time (JIT) compiler for the .NET Framework. He also led several important customer connection initiatives for the Developer Division at Microsoft including product feedback, product preview (CTP) and early adopter (TAP) programs, online crash analysis, and customer satisfaction measurements. Scott later created and served as the Product Unit Manager for the CSS Analytics team at Microsoft, which was responsible for leveraging agile application development methodologies in the development of Business Intelligence solutions.
Scott graduated from the University of Pennsylvania with undergraduate majors in economics, mathematics, and computer science and a master's degree in computer science.