Nu är det dags igen för SQLUG träff i Stockholm igen!
Denna gång har vi fått hit den välkända och SQL Server MVPn; Damian Widera.
Han kommer denna gång att prata om allt inom Waits.
Plats: Microsoft (Finlandsgatan 36, Akalla)
Tid: 18:e september kl 17.30 – 20.00
Obs! Obligatorisk anmälan. Begränsat antal platser.

The presentation will be held in English.
Session Info:
All you should know about waits (400)
As it is my first appearance in Sweden I would like to discuss with you the internals of the SQL Server – The Waits. As we all know the understanding internals a little bit is important even if we do not / do not have to / debug the SQL Server. I would like to present vital information of the scheduling model and introduce the concept of wait. Then I would like to show you that it is a sometimes a hard work to find the root cause of a wait. I will explain why should we care / not care / about specific wait types
For sure I will find time to demystify some popular myths – for example about the CXPACKET wait.
I would not like this session to be a boring lecture with a lot of slides (but I will have some, I promise) so be prepared to see a lot of code in action.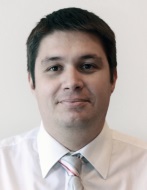 Damian Widera bio:
Software engineer with 10+ years of professional experience in all aspects of software development.
Damian participated in a number of projects in international environments and possesses practical knowledge of procedures and tools which are necessary for successful implementation of such projects.
Now he focuses on building solutions based on Microsoft SQL Server environment (including complex database driven systems, database administering, tuning and optimization).
Damian is experienced speaker and columnist. Damian holds various Microsoft Certifications: he is a Microsoft Certified Trainer, Solution Developer or .NET and Database Administrator from 2004. He now is also an MCSE of Data Platform. Describes himself as an energetic actor.
Varmt välkommna!